Usually, when life gets tough, you can still count on your car to get you where you need to go. But sometimes even your car can fail you. And if you can't count on your vehicle, who can you count on? Here in Toro Road Runners and its network of independently owned and licensed affiliates is your first and best bet for a quality towing company you can rely on. We provide towing services, roadside assistance, and even auto locksmith services to all of you in San Francisco, San Jose, or Oakland. You can contact us anytime you need any of these services and we'll be there right away to help you.

Testimonials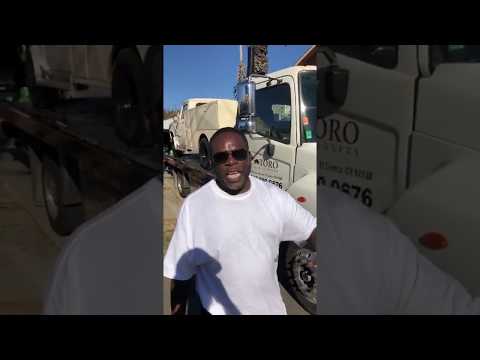 Toro Road Runners' Satisfied Customer Review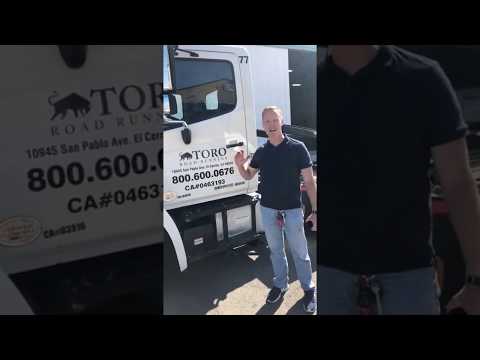 Toro Road Runners' Review – "Super careful and quick!"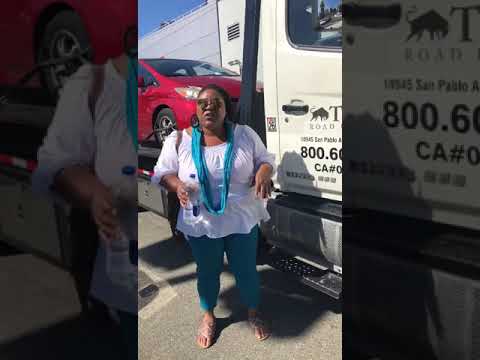 Toro Road Runners' Fast Service Review
24/7 Certified Towing Services by Toro Road Runners
Towing services were never easier than they are here with Oakland, San Francisco, and San Jose Toro Road Runners. Our company has all the tools and equipment needed to safely tow your car, whether it's with a tow dolly or flatbed. We can tow anything from a light motorcycle to a heavy-duty big rig, and we'll tow it locally, long-distance, or however, you need it. Your safety and the safety and care of your vehicle are our first priority at Toro Road Runners, which means you can be assured you'll be well cared for. We'll tow your vehicle to wherever it needs to go, even if that's to another state because you're moving or to a repair shop because it needs servicing. We offer:
Light-duty towing
Local towing
And more!
Fast Response Roadside Assistance Services
The next time you find yourself in an emergency where you need Oakland roadside assistance, San Jose roadside assistance, or San Francisco roadside assistance, try calling Toro Road Runners first. We offer emergency roadside assistance any time, 24/7 because you shouldn't be stuck trying to fix a flat tire in the dark on your own at 3 am any more than you should be during rush hour on a weekday. We'll fix your flat, bring you out-of-gas services, help you deal with an unanticipated car accident, and more. We offer:
Reliable On-the-Spot Locksmith Services
San Francisco locksmith services are definitely a concern. Safety and security are difficult to maintain in such a bustling, busy area, but we've got you covered. Anytime you lose your keys, need new keys made, lock your keys inside your car, your trunk gets jammed, your transponder key needs reprogramming, or even if you break your car key in the ignition, you can call us. We'll get there right away to resolve the situation as quickly and efficiently as possible. We offer:
Car rekey
Broken ignition key extraction
Transponder key programming
Key replacement
Ignition replacement or repair
Lockpicking
And more!
Business Policies and Advantages of Working with Toro Road Runners
One of the most important things you should find out before you agree to work with any business is its business policies. Our business policies are strict and in your favor here at Toro Road Runners in East Bay. For starters, we're open 24/7. Emergencies simply don't happen at convenient times of day, so we're open around the clock to be there for you (even on holidays!). We also promise to not leave you waiting. What that means is that when you call us, asking for help, one of our technicians will be there to help you ASAP, no matter where you are in Oakland, San Francisco, or San Jose. We'll be there right away to get you up and running. We also commit to serving you first by offering you honest, competitive price rates. You won't have hidden fees cropping up; you'll know exactly what to expect. With Toro Road Runners, you'll get exactly the kind of quality service you want and deserve, offered at your timetable, your convenience, and your best interest pricing. Find out just how well we'd work out for you by calling us the next time you need East Bay towing.