Our San Jose Branch is Available 24/7!
Toro Road Runners specializes in an extensive range of towing, roadside assistance and auto locksmith services, catering to all drivers across San Jose.
We're committed to bringing every single customer the very best experience, no matter how big or small the job. Need a flat tire changed? You've got it. Have a truck to be towed? No problem.
We're licensed. We're BBB accredited. And we're passionate about what we do.

Testimonials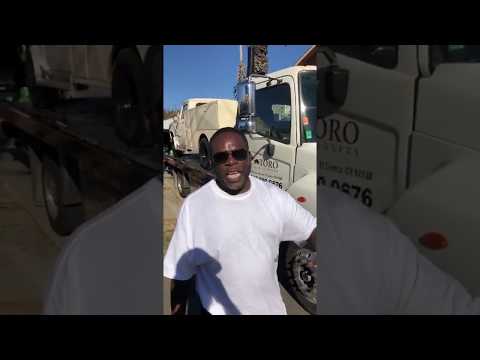 Toro Road Runners' Satisfied Customer Review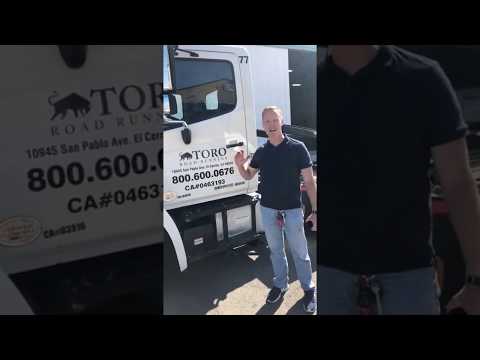 Toro Road Runners' Review – "Super careful and quick!"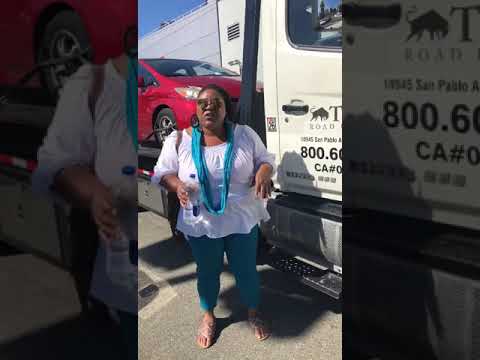 Toro Road Runners' Fast Service Review
24/7 Towing in San Jose from an Experienced Team
Unlike many towing firms, Toro Road Runners is available 24 hours a day, seven days a week — every single day of the year. That's right. Toro Road Runners' network of independently-owned, licensed affiliates operates round the clock, solving a huge variety of drivers' problems at any hour. But that's not all: as we're a local company working with local technicians, our in-depth knowledge of San Jose ensures we'll reach you as quickly as we possibly can.
Each technician strives to find the shortest route and avoid traffic hotspots, to minimize the amount of time you spend waiting. After all, it's never fun to be stuck at the side of a road in the middle of the night or watching the minutes tick away when you're due at the office, is it? We know this and do everything we can to get you back on track with fast, professional service.
What Towing and Roadside Assistance Services do we Offer in San Jose?
Anyone with enough years of driving under their belt knows that mechanical faults, accidents, and mistakes can strike at any time. It's sad but true. Your faulty engine doesn't care how important that 9 am meeting is. Your flat tire won't consider that flight you need to catch. And that clumsy driver might not bother to check for oncoming traffic before they turn a corner.
It's always tough when your vehicle or another motorist let you down in one way or another, but relax — Toro Road Runners' network of experienced technicians is here to help in almost any situation. Even better: we work with all makes of cars, trucks and even motorcycles! Every driver can depend on us for the help they need.
Take a look at some of the services our experts provide:
Professional Towing Services in San Jose, CA
24/7 Roadside Assistance Services in San Jose, CA
Expert Heavy Duty Towing Services in San Jose, CA
If you find yourself in the San Jose area, and in need of professional, swift, and safely executed heavy towing services, then Toro Road Runners fit the bill. We here at Toro Road Runners understand how agitating transport and machinery problems can be, and therefore are at your service. Getting stuck can be annoying, however, the towing and recovery does not have to be. We are at your service around the clock, ready to help 24/7. We work within a large team of licensed and BBB accredited people, who are professional, friendly, and work efficiently. At Toro Road Runners we adhere to safety and smooth-running towing services. We deliver professional service for all types of heavy-duty vehicles and machinery including: SUVs, RVs Box Trucks, Buses, Semis, Boats, Trailers, Loaders, Backhoes Motor Graders, Excavators, Dump Trucks, Garbage Trucks, Cement Trucks, Bulldozers, and all Tractors.
Classic Car Towing & Transportation In San Jose, Ca 
Do you need to have your classic car transported? What would be better than to have it towed by a team of classic car buffs? Toro Road Runners has a team of towing operators who happen to love classic cars and we are excited to be given the opportunity to transport your classic or vintage car to any location in the San Jose area. Toro Road Runners has worked with many classic car owners over the years. Our skilled team provides special service for safe classic car towing, because we understand the exact care that needs to be taken when transporting these special cars. Not all tow truck drivers have the skill to tow classic and vintage cars, but we are proud to say that we have the perfect team for this job. Our drivers will take excellent care of your precious car, from start to finish, as though it were their own.
Certified Auto Towing Solutions for Drivers in San Jose
Toro Road Runners' certified towing, roadside assistance and auto locksmith services have helped countless drivers over the years — and we know we'll keep coming to the rescue for a long time yet too! The independent tow truck operators we send out to you are equipped with the latest, most efficient tools for the job. All trucks undergo regular maintenance to keep them in top condition, ensuring safe, secure towing across San Jose.
It's vital that any driver you trust to tow your car, truck or motorcycle is professional, and all our technicians remain committed to being the best. We proudly serve San Jose customers on all budgets too, with competitive pricing on every solution. Toro Road Runners keeps costs straightforward and honest — with no hidden charges.
Want to know more about our towing, roadside assistance and auto locksmith services in San Jose? Just pick up the phone and dial (408) 289-8676 now!
Visit Our Company Offices
You are welcome to visit our company offices in San Jose, CA.
In addition to our towing services, we now also offer automotive emergency kits across our stores.
For further info, click here