For the convenience of the Oakland community, we now offer our extensive package of services in a new location, the city of Oakland.
Today, there more than an estimated 422,000 people in Oakland, CA. It goes without saying that, as one of the biggest cities within the stunning SF Bay Area, our roads feature high traffic.
Wherever there are cars, there are inevitable problems. Breakdowns, flat tires, engine faults, collisions – whatever the cause, our cars and vehicles are prone to mechanical issues from time to time.
This is where we come in!
At Toro Road Runners, we're proud to serve Oakland's community. We offer our customers a wide variety of towing services, helping drivers of all vehicles get back on track. We perform our services with the cooperation of an independently owned and licensed tow truck operators. Our techs are highly professional and are using state of the art equipment, they will provide you with premier towing solutions, at highly affordable prices.
Our team is available 24/7, and has an incredible knowledge of Oakland's layout – we can get to you wherever you are in the city, faster than anyone else.

Testimonials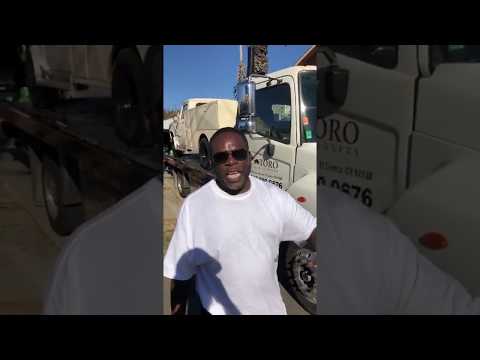 Toro Road Runners' Satisfied Customer Review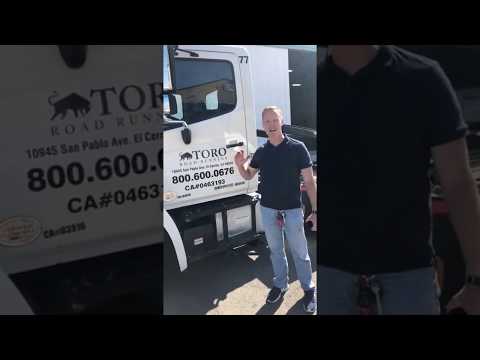 Toro Road Runners' Review – "Super careful and quick!"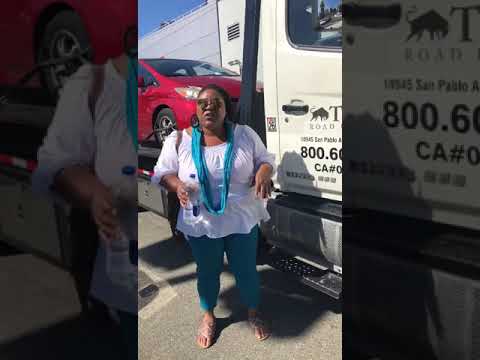 Toro Road Runners' Fast Service Review
Fast Response and Dependable Service
Toro Road Runners will do its best to be with you ASAP. As you can see, we're dedicated to providing the very best service for our community and pride ourselves on being the most professional, most friendly, most dependable towing company in Oakland.
Whatever the Problem, We're Here to Help
Auto towing is an essential service in the modern world. Most of us spend hours every week (if not every single day) at the wheel: we drop the kids at school, and likely collect them later on; we drive to work and back; we run errands; we head to the store; we offer friends and family a ride when they need it.
Without access to our cars as and when we need them, our schedules are thrown off-course – and this affects our entire routine. Without the vehicle you depend on, life can be much harder than it needs to be.
Trust Toro Road Runners to help. Our portfolio of auto towing and roadside services includes:
Towing Services in Oakland, CA
Roadside Assistance Services in Oakland, CA
Heavy Duty Towing Services in Oakland, CA
Dump Truck Towing
Motor Home Towing
Heavy Duty Tire change
Box Truck Towing
Semi Towing
Big Rig Towing
Bus Towing
School Bus towing
Limo Towing
UPS Towing
Shuttle Bus – airport Towing
Hino Towing
Utility Truck Towing
Service Truck Towing
Transportation Trailer Towing
Boat Trailer Towing
Plates Towing /Removal
Tesla Trailer Towing
Fifth Wheel Towing
Container Towing 40Ft
Shipping Container Towing 40Ft
20X8 Container Towing
Toro Road Runners is a fully-licensed, insurance-approved company. We take our role within our community very seriously, and continually strive to ensure our services are without compare.
A Friendly Face in a Time of Need
Experiencing a breakdown on a highway. Running out of fuel in a strange area at midnight. Hearing a tire blow with no idea how to affix your spare. Colliding with another vehicle.
All of these and more are high-stress situations. Your emotions are thrown into disarray. At times like these, you want to see a friendly face and a brand you can trust.
Our team is highly trained to offer only the most friendly, compassionate, and honest towing services. You can rest assured that, when you call Toro Road Runners, you'll be in the very best hands.
Want to know more about our Oakland towing services? Just give us a call!
Visit Our Company Offices
You are welcome to visit our company offices in Oakland, CA.
In addition to our towing services, we now also offer automotive emergency kits across our stores.
For further info, click here