Toro Road Runners is at Your Service!
Toro Road Runners is proud to serve San Francisco's community, delivering an extensive range of towing, roadside assistance and car lockout solutions to drivers across the city.
We are a licensed, experienced towing company with BBB accreditation, offering you real value for money when you call on us for help. Expect nothing less than the most committed customer service, transparency, and professionalism from our team.

Testimonials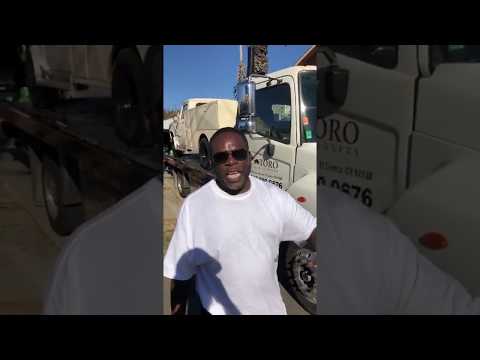 Toro Road Runners' Satisfied Customer Review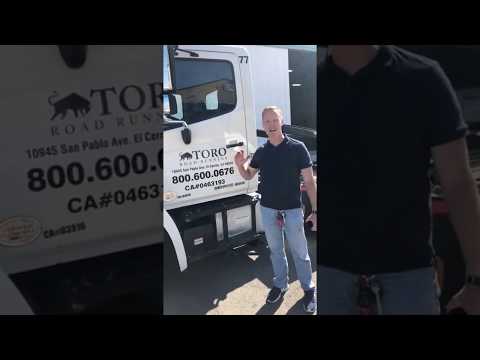 Toro Road Runners' Review – "Super careful and quick!"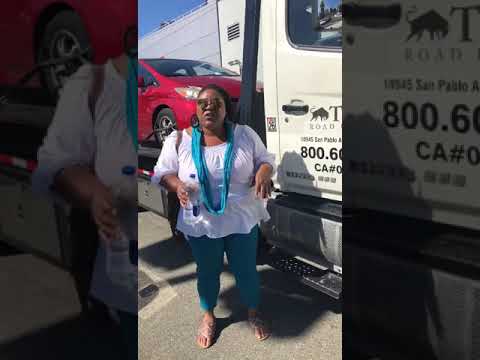 Toro Road Runners' Fast Service Review
A Complete List of Essential Solutions
Toro Road Runners' range of towing, roadside assistance, and car lockout services include:
Towing Services in San Francisco, CA
24/7 Roadside Assistance Services in San Francisco, CA
Certified Heavy Duty Towing Services in San Francisco, CA
If you are in the San Francisco area and get stuck at the side of the road, do not worry, we here at Toro Road Runners shall be at your service to get you back up and running in no time. We understand the importance of hassle-free recovery and therefore set up our heavy towing service with your needs as a priority. We are at your service around the clock, ready to help 24/7. We work with a large team of licensed and BBB-accredited people, who are professional, friendly, and work efficiently. At Toro Road Runners we adhere to safety and smooth-running towing services. We deliver professional service for all types of heavy-duty vehicles and machinery including: SUVs, RVs Box Trucks, Buses, Semis, Boats, Trailers, Loaders, Backhoes Motor Graders, Excavators, Dump Trucks, Garbage Trucks, Cement Trucks, Bulldozers, and all Tractors.
Over the years, we've served countless drivers across San Francisco, including locals and tourists. We strive to work to the highest standards and achieve complete customer satisfaction on every job we do, from simply changing a flat tire to towing a heavy-duty vehicle.
Our technicians carry cutting-edge tools and all trucks are maintained regularly for maximum performance.
Classic Car Towing & Transportation in San Francisco, CA
Classic car collecting is more than just a hobby – it's a way of life. We at Toro Road Runners understand this and we know just how much time, effort and money are invested in classic car collecting. For years we've been working together with classic car owners, buyers, and sellers to tow classic cars all over the San Francisco area. We transport all makes and models of classic cars – Ferrari, Alfa Romeo, Lamborghini, and Toyota, which are only some of the classic cars we've towed. Our team of expert tow drivers is proud to take good care of these classic and vintage cars, from the moment they come into our care until they are safely at their destination. We use state-of-the-art equipment and flatbed tow trucks, with very experienced drivers who will carefully hook the car up and make sure it reaches its destination in perfect condition.
Responsive Towing and Roadside Assistance Service in San Francisco
San Francisco is a wonderful city with so much to see and do. Tourists flock from across the States and the wider world to explore this iconic American destination, which often leads to heavy traffic. This can be frustrating when you have a tight schedule to follow — but even more so when waiting for a tow truck to help you in a difficult situation. As we're a local company working with local technicians, our team knows the most efficient routes through the city: we'll always reach you as quickly as we can. This makes a huge difference when you're in a hurry, on your way to work, or have a critical meeting you can't miss.
Call the Professionals 24 Hours a Day
Accidents and mechanical issues happen at all times, on all days. First thing in the morning, late at night, on a Monday, on a Saturday — sadly, there's no way to know exactly when problems may strike. That's why San Francisco is available 24 hours a day, seven days a week.
Our 24/7 service applies to all of our solutions and means we're always just a phone call away. There's no need to wait for our office to open or for our technicians to get out of bed: Toro Road Runners is committed to round-the-clock support.
Working with All Vehicles, All Brands
Toro Road Runners' technicians are highly-trained, skilled, and experienced enough to work with cars, trucks, and motorcycles manufactured by various brands. This comprehensive knowledge ensures your vehicle will be in great hands from the moment your technician arrives. Locked yourself out of your car? Someone parked on your private property despite the signs on a clear display? Gas tank run dry miles from the nearest station? No matter what the car, truck, or motorcycle, we'll handle it.
Competitive Pricing for All Services
Everyone has a budget to work to. Everyone has financial responsibilities to consider. An accident, breakdown or other mechanical issues can be stressful enough without adding overpricing or hidden charges on top. Toro Road Runners offers outstanding services at competitive rates, even for our most complicated work. We never underestimate just how important reasonable, honest pricing is to our customers — you know you'll get real value for money and help from a team that truly cares.
Looking for towing, roadside assistance, and car lockout services in San Francisco? Call Toro Road Runners now on (415) 467-8676!
Visit Our Company Offices
You are welcome to visit our company offices in San Francisco, CA.
In addition to our towing services, we now also offer automotive emergency kits across our stores.
For further info, click here