A Full Range of Roadside Assistance Services
If you live, work, study or just enjoy visiting Berkeley you will be happy to know that Toro Road Runners has a branch in Berkeley. As a veteran Californian tow company, we are very proud to serve the fine community of Berkeley, who we feel we are a part of. We are offering our comprehensive range of towing and roadside assistance services. We perform our services with the cooperation of an independently owned and licensed tow truck operators. Our team is available around the clock because we believe in the importance of serving the local community.  Toro Road Runners loves to keep things running smoothly in town by making sure that the roads are clear as quickly as possible.

Testimonials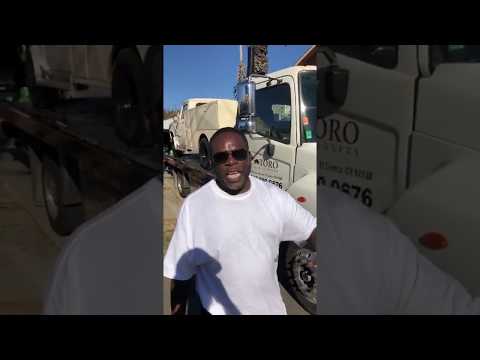 Toro Road Runners' Satisfied Customer Review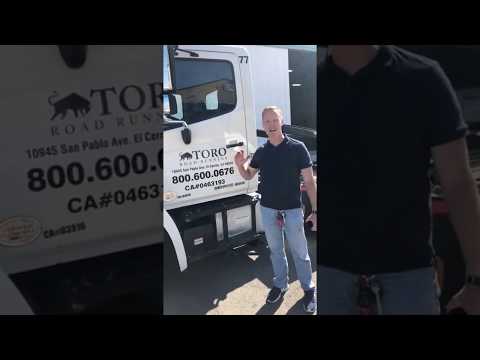 Toro Road Runners' Review – "Super careful and quick!"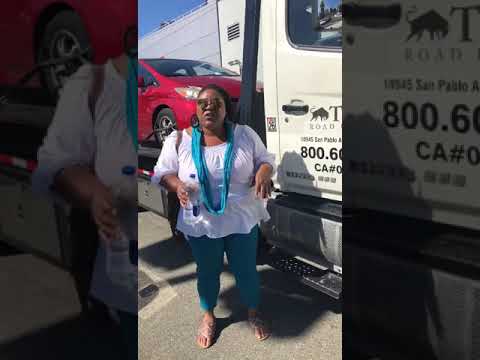 Toro Road Runners' Fast Service Review
Around The Clock Availability
The Toro Road Runners team works around the clock – 24/7 every day of the year. So, just give us a call when you're in need of our assistance and we'll be ready to go.  You can't plan when your emergency will occur, but we can plan to be there fast!
You Won't Believe Our Quick Arrival Times
Toro Road Runners guarantees all customers a very quick response time to all calls, in fact, we promise to be there ASAP. We are sure that you are in a hurry and don't have time to waste, so we will get to you and solve your problem as quickly as we can, while complying with all safety laws and regulations.
Toro Road Runners' Berkeley Team
All members of the Toro Road Runners team have extensive experience as towing operators and providing other roadside services and car locksmith services, so whatever you need you can be sure that they can help, whether you need a car towed, a new car key cut or a quick and neat tire change.
For us, at Toro Road Runners customer service is our number one priority and that is why we make sure that we are always able to provide service of the highest quality. Our team has been trained and certified to work in the towing and road services field but nevertheless, they are always prepared to learn more.  We consider it very important to keep up with all innovations in the industry so that we are able to always provide our customers with better all-around service.
Our Comprehensive List Of Services
As mentioned, our pros can help you out with almost all of your car-related problems. Our comprehensive list of services includes the following services:
Berkeley's Towing Services
24/7 Roadside Assistance Services in Berkeley, CA
Expert Heavy Duty Towing Services in Berkeley, CA
Are you stuck on the road in the Berkeley area? Not to worry, we here at Toro Road Runners have your recovery and heavy-duty towing covered! We are quick to jump into action and be by your side to help as quickly as we possibly can, as we hate to keep people waiting, and understand how frustrating coming to a stand-still is. We are at your service around the clock, ready to help 24/7. We work within a large team of licensed and BBB accredited people, who are professional, friendly, and work efficiently. At Toro Road Runners we adhere to safety and smooth-running towing services. We deliver professional service for all types of heavy-duty vehicles and machinery including: SUVs, RVs Box Trucks, Buses, Semis, Boats, Trailers, Loaders, Backhoes Motor Graders, Excavators, Dump Trucks, Garbage Trucks, Cement Trucks, Bulldozers, and all Tractors.
Classic Car Towing & Transportation In Berkeley, Ca
Do you have a classic car that you need to be transported to another location? Toro Road Runners in Berkeley would be happy to help! We have plenty of experience with classic car towing and a love for all kinds of classic cars. Our tow truck drivers are always proud to be asked to tow classic cars, because they understand just how important these cars are to their owners, and it is an honor to be tasked with getting them safely to their destination. Over the years we've transported classic cars of all makes and models, for example: Mercedes, Mustang, Sting Ray and Ferrari, just to mention a few. Toro Road Runners has a capable team who works with new and advanced equipment, enabling them to load and unload your car easily and safely. We handle classic cars with the utmost care from the moment we receive them until they safely reach their destination.
Licensed and Expert Technicians
At Toro Road Runners, you can be assured that licensed and expert technicians will handle your Towing Berkeley needs. These individuals have a lot of experience in fixing and towing cars at all sorts, so you do not have to worry about anything. Your safety and security are always our concern. Therefore, whenever you need help, call our number right away. We will be pleased to serve you in Berkeley, especially if it is your first time to approach us.
At Toro Road Runners we are always happy to speak to our customers, so if you have any questions about our work or if you need us to help you out please give us a call. We suggest saving our phone number in your emergency contact numbers in your phone, just in case you need us.
Visit Our Company Offices
You are welcome to visit our company offices in Berkeley, CA.
In addition to our towing services, we now also offer automotive emergency kits across our stores.
For further info, click here