Toro Road Runners would like to welcome our community of lovely Richmond, CA to our brand-new towing service dispatch, to serve you faithfully and professionally. Our brand-new branch is constantly open and ready to receive your immediate call, whenever you are in any kind of need relating to towing or any other car trouble.  Now you can all enjoy fast and reliable towing services, right in your own backyard, so to speak, with no hassle and without having to call a random, unfamiliar towing company. We are the ones to count on.

Testimonials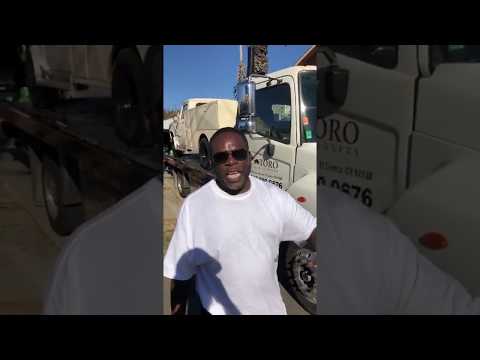 Toro Road Runners' Satisfied Customer Review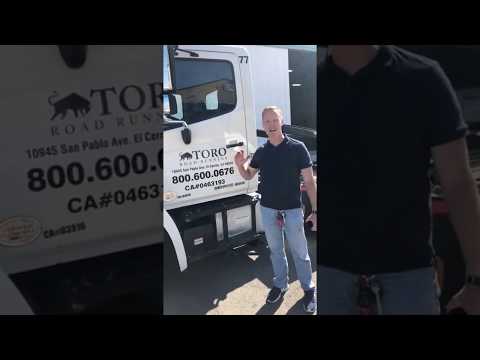 Toro Road Runners' Review – "Super careful and quick!"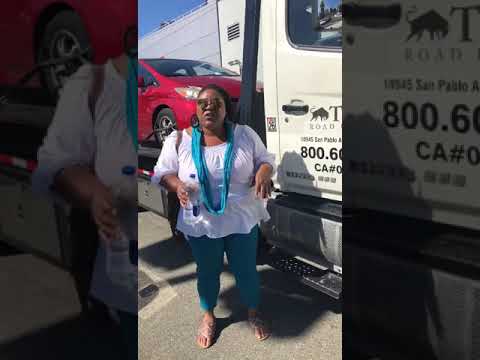 Toro Road Runners' Fast Service Review
Toro Road Runners and a network of independent tow truck operators provide professional towing & roadside assistance services in the Richmond CA area.
We know how often people get stuck in the middle of the road due to mechanical problems or auto-related malfunctions, and that is why we offer 24/7 availability and fast response time, so you can always count on us to be there for you with a quick smile and a swift solution.
Special Bond, Special Service
Being a part of Richmond`s business community is not just about having a dispatch placed within city limits, it is much more. At Toro Road Runners we consider each and every member of Richmond`s community as a member of our own community, and that is exactly how we deliver our services.
We know that it is highly important to establish strong and fruitful social and business connections within the community we operate in, and so we always put that in top priority, for your complete satisfaction from a perfect service. We don't only provide a quickly performed fix, but we also make sure it is thorough, completely addresses what went wrong, and ensures your day will continue problem-free.
There are a lot of drivers in Richmond who need towing and roadside assistance services because of a vehicle breakdown. Fortunately, Toro Road Runners can provide towing services anytime and anywhere in the area. Our company is one of the most reliable towing providers, with 24/7 availability and fast response time. If you happen to encounter an accident whether it is a collision or not, you can call us to tow your vehicle to a repair shop or anywhere you wanted to go. Our technicians are all licensed and experts in doing this kind of work that is why; you can put your trust in us. We serve any kinds of cars, motorcycles or trucks, and we can provide different towing, roadside assistance and auto locksmith services. Among the services we provide are;
24/7 Roadside Assistance Services in Richmond Ca
Ignition replacement or repair
And many others
Expert Towing Services in Richmond Ca
Light-duty towing
Local towing
Heavy Duty Towing Services in Richmond Ca
Heavy Duty Tire change
And more!
At Toro Road Runners, we cover a large array of cities with our heavy duty towing services, including Richmond. So if you are in Richmond and in need of heavy-duty towing we are at your service, eager and ready to help you with your vehicle or machinery, and get you back on the road as quickly as we can. We are at your service around the clock, ready to help 24/7. We work within a large team of licensed and BBB accredited people, who are professional, friendly, and work efficiently. At Toro Road Runners we adhere to safety and smooth-running towing services. We deliver professional service for all types of heavy-duty vehicles and machinery including: SUVs, RVs Box Trucks, Buses, Semis, Boats, Trailers, Loaders, Backhoes Motor Graders, Excavators, Dump Trucks, Garbage Trucks, Cement Trucks, Bulldozers, and all Tractors.
Classic Car Towing & Transportation In Richmond, Ca
Here, at Toro Road Runners, we understand how daunting it is for classic car owners when they need to have their precious car transported to another location. Classic cars need special care before and during transportation, and our team can provide just that! As classic car enthusiasts we not only understand the car and about the actual tow, we also understand the importance of the car to its owner and we always take topnotch care of every classic car we are trusted to transport. Toro Road Runners transports all makes of classic cars, we've had experiencing transporting BMW, Hudson, Ghia, Volkswagen, Audi cars, and many more. Our expert tow truck drivers work with new and advanced equipment and we will load and unload your car safely, making sure it gets to its destination safely, without a mark.  We are always happy to take extra care with classic car transportation.
Affordable Services with No Hidden Charges
At Toro Road Runners, we make sure that our services are affordable to everybody. We do not want hidden charges because we know that it is something that can upset our clients. Whenever someone asks for a quotation, we provide fixed prices so there is nothing to worry about adding a fee that is not listed on it. Customers are always our top priority hence; you can be assured that every experience you have with us is excellent and efficient.
A Towing Company Driven with Excellence and Efficiency
We are always motivated to work hard because we understand that every vehicle driver in Richmond will sometimes go through an accident, vehicle breakdown, flat tires, and many others. Even if it is late at night, we make ourselves available to make sure that your safety and security is intact. We have a lot of technicians and expert mechanics who can repair your vehicle without delays. Aside from that, we have a state of the art equipment to make the repair easier, faster and secure. Thus, you can depend on us in any towing, roadside assistance or auto locksmith needs.
Visit Our Company Offices
You are welcome to visit our company offices in Richmond, CA.
In addition to our towing services, we now also offer automotive emergency kits across our stores.
For further info, click here